Even as a little girl I loved rearranging and decorating. I would spend hours in my room moving furniture around, organizing my closet and toys, and putting up new poster arrangements. It's no wonder that now I get easily bored with seeing the same arrangement day after day. I love to mix it up every now and then. Rearranging furniture, changing out photos, and creating new artwork can completely change the feel of a room.
A few months ago, I added these to the wall near our dining room table. Just some old canvases I had lying around, some paint, old magazines, and mod podge… and viola! A cute little gallery.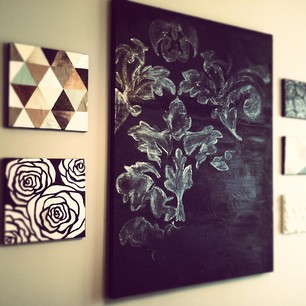 And today I finally hung a photo gallery from our photoshoot with Stephanie Lyell.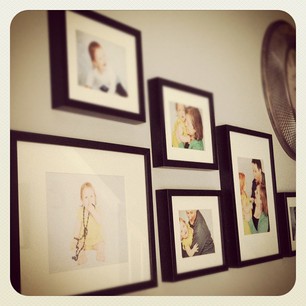 It's amazing how much making simple changes in a room can make a drastic difference in the atmosphere. Not to mention how the furniture rearranging will also give our little one more room to run around and play.